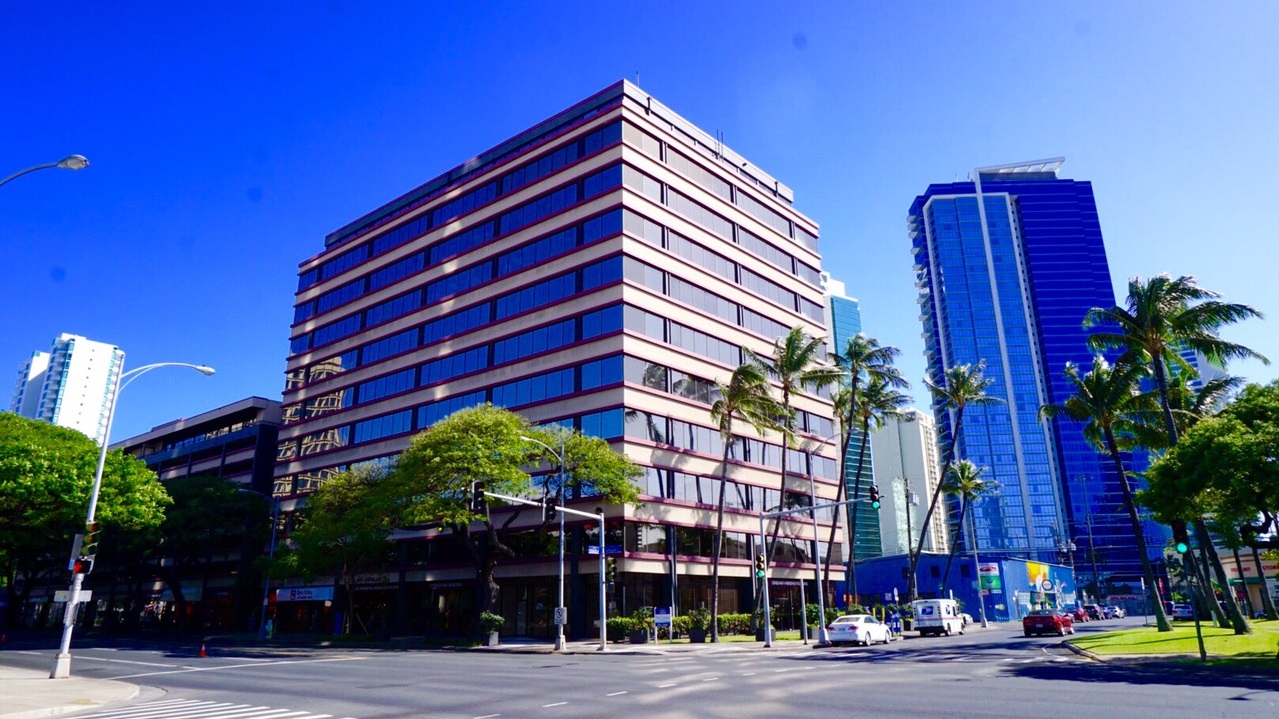 Central Pacific College is located at 1221 Kapiolani Boulevard, a three minute walk to Ala Moana Shopping Center and Ala Moana Beach.
It is a very fun and popular area for students and since there are many shops, restaurants and safe places to hang out.
Occupying two suites on the seventh floor of a professional office building, CPC provides students with a comfortable and enjoyable learning environment.